Boozy Hot Chocolate Recipes To Warm You Up + Get You Tipsy
These boozy hot chocolate drinks are a perfect recipe for a warming treat.
There's not much better than a nice mug of hot chocolate on a cold evening. There is one thing though… Hot chocolate with alcohol in it.
Check out these spiked hot chocolate recipes that will help you stay warm this winter and also a lil bit tipsy!
If you're a fan of Terry's chocolate orange then you need to try a mug of this sweet thang. You can use bourbon, spiced rum or brandy as the base and then a splash of cointreau to get that orange goodness.
PHOTO: VIA CYD CONVERSE
A rich, dark cocoa made with dark choc, honey, vanilla, cinnamon and a dash of dark amber rum to warm up your cheeks. The perfect late afternoon treat.
PHOTO: VIA KITCHEN TREATY
Keep it simple. This super easy recipe will warm you up in absolutely no time! Great as a quick drink before you head out into the cold for a night out. Whack it in a reusable coffee cup and even better!
PHOTO: VIA FOOD AND WINE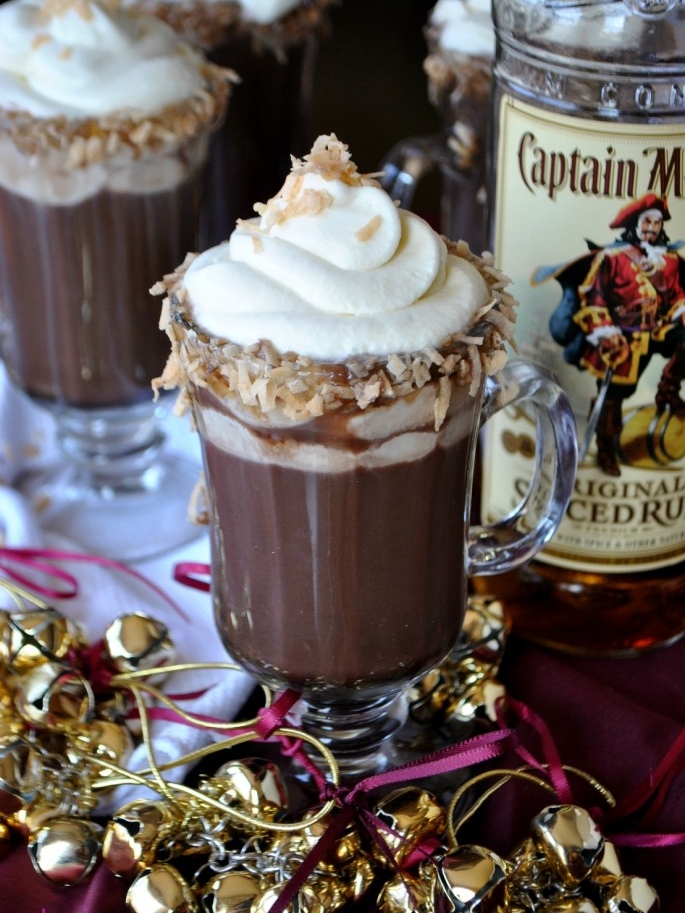 This spiced rum hot chocolate is beautiful. Seriously, if you want to look decadent af or just want a cute insta post for the day then try this recipe on for size.
PHOTO: VIA SHUGARY SWEETS
If you like rich flavour then red wine hot chocolate is the one for you. This seriously delectable drink is best served in small cups because seriously, it really is very rich.
PHOTO: VIA IMMAEATTHAT.COM