Healthy Snacks for a Seriously Fruity Summer🍇🍍🍉
We reckon that having snacks on a hot sunny day is pretty much an essential. Staying hydrated is important, but making sure you have a good supply of delicious food near you at all times is also high up on the list.
Here are some tasty and best of all healthy summer snacks you can whip up to keep your tum happy all day
FROZEN GRAPES, CHOCOLATE & GRAPPA
Frozen grapes are the ultimate summer snack for zero effort, maximum pay off. They're sweet, they cool you down and they're good for you, too. You can make this in under 5 minutes (plus a bit extra for freezing time).
PHOTO: VIA JAMIE OLIVER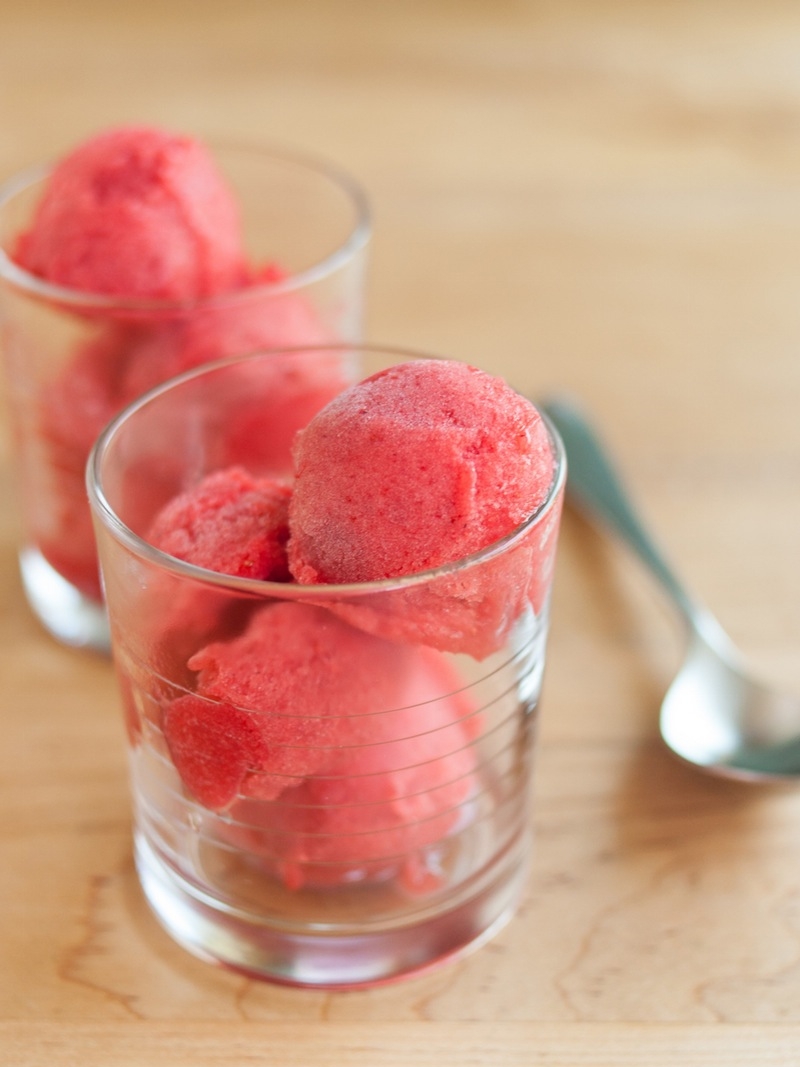 When it's hot outside and you've got a whole lotta fruit - sorbet is the answer. You can use this basic recipe to create whatever flavour sorbet you fancy! So, go nuts. Combine all your favourite flavours for one epic sorbet.
PHOTO: VIA KITCHN
If you fancy a little bit of jelly, why not try making your own mini fruit jelly snacks instead of using the store bought kind with goodness knows how much extra sugar added. You can choose whatever flavour you fancy to create your very own fruit jellies!
PHOTO: VIA A SIDE OF SWEET
Want to keep your snacks on the healthy side? These froyo bites are super simple to make and only contain two ingredients – raspberries and vanilla yoghurt. Other than buying those two things you're pretty much just smushing up some fruit, stirring some yoghurt and whacking it in the freezer. Easy snack. Sorted.
PHOTO: VIA BABBLE